Nebraska One Health is highlighting the importance of bats and their connections to health and socio-environmental systems by creating bat-related kids activities. As the world deals with emerging infectious diseases like COVID-19, bats have received negative attention. Each activity will explore interactions between bats, humans, and ecosystems, and address myths surrounding bats. Additionally, to spur conversation and learning among children and families about bats and their benefits to ecosystems, we will also be hosting online readings of bat-themed stories from different parts of the world in diverse languages.
Bat Activities
Bat Mobiles
Explore the diversity of bats by coloring and building your own mobile to hang.
Learn More
Bat Matching Activity
Can you identify what bats eat based on their body features?
Learn More
Bat-Themed Book Readings from Around the World
Bats are brilliant! We need them in order to have healthy ecosystems, and they need our help. One way we can start is by learning more about them and all their amazing qualities. In order to reach more kids and families in Nebraska, the U.S. and world, we have worked with multilingual volunteers to read them in diverse languages. Please enjoy our and the many more stories to come, representing languages and cultures from around the world!
It's A Good Thing There Are Bats - Indonesian
Bo the Bat - Bosnian/Croatian/Serbian
Bat Loves the Night - Greek
"¡Ves al revés! (Daft Bat)" | In Spanish (En Español)
"Bat Loves the Night" | In Hmong (Lus hmoob)
"Bo the Bat"| In Conceptually Accurate Signed English (CASE)
"Bat Loves the Night" | In Creole (An Kreyòl)
Additional Bat Activity Resources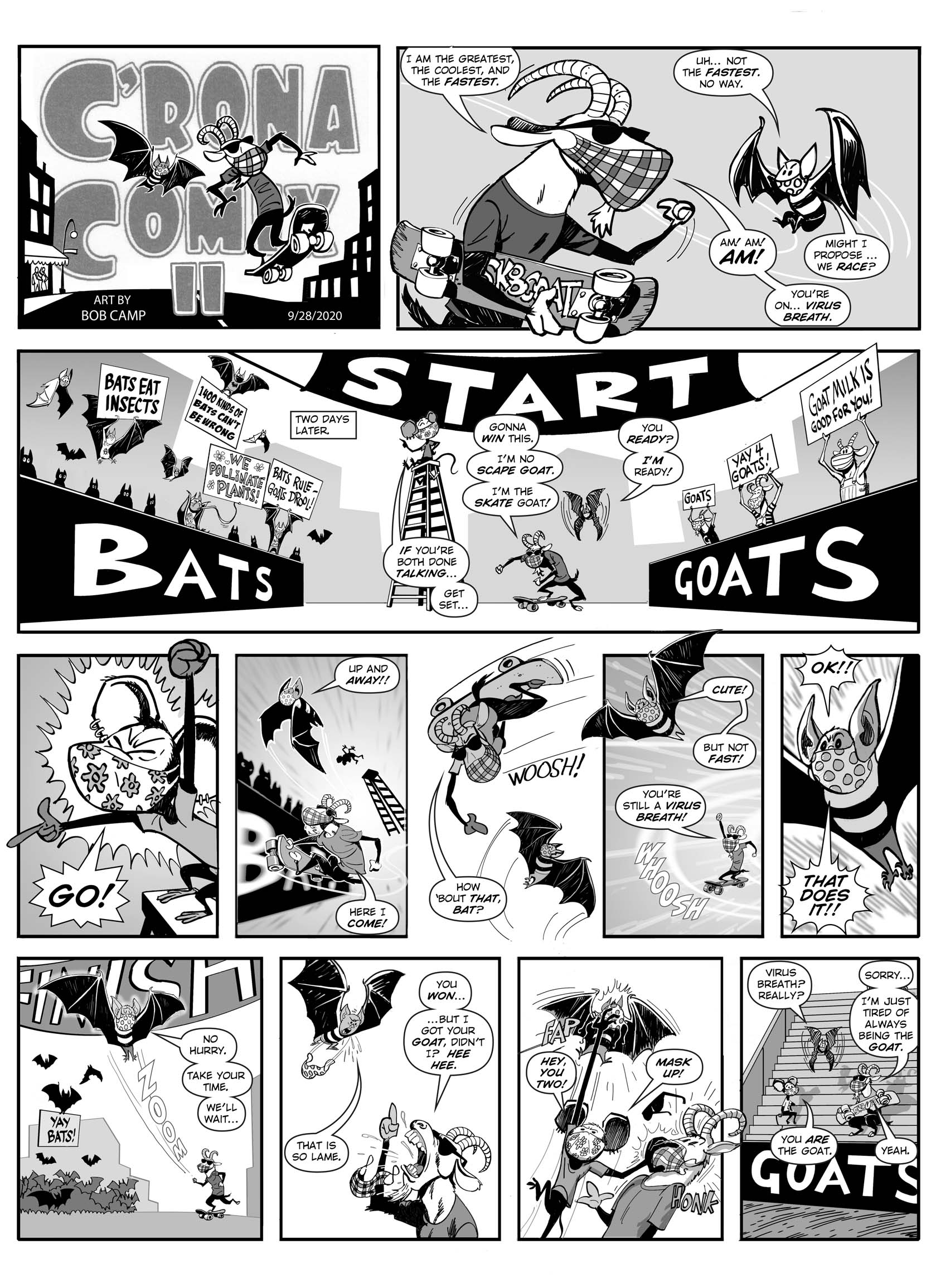 C'rona Comix II
Created by World of Viruses and Biology of Human, the recently released "C'rona Comix" and "C'rona Comix II" aims to resolve some misconceptions about the novel coronavirus while spurring younger readers to seek more information on the virus and pandemic. These comix are geared towards middle school-aged children, but are also appropriate for younger and older audiences.
Read Now